​Biking brings hope - and relief - even when modern medicine can't
Nan Little was diagnosed with Parkinson's disease in February of 2008 at the age of 62. "I figured life was over." Then a friend told her about a clip on 'Pedaling for Parkinson's' with Dr. Jay Alberts, a neuroscientist and Cleveland Clinic researcher, who has been preaching the simple benefits of bicycling in treating the disease.
The gist: People with Parkinson's who pedalled at a high rate of speed - in this case by being "forced" to pedal faster as a stoker on a tandem bike - for 40 minutes three times a week saw a 35 per cent reduction in their symptoms. Little was intrigued. Parkinson's had been eroding her mobility and range of motion, and modern medicine offered few options.
"We think the benefits come from the increased rate of information to the brain," Alberts says. "As you make your movements faster, more regular and more efficient, you have an increase in the quality and quantity of information going to the brain, which potentially triggers the release of neurotrophic factors or proteins in the brain that are responsible for improvements in motor and cognitive function."
With nothing to lose, Little called Alberts, and shortly thereafter embarked on a bicycling journey that would change everything. "It saved my life," she says plainly, "and I'm quite certain many others." Here's why.
It's Simple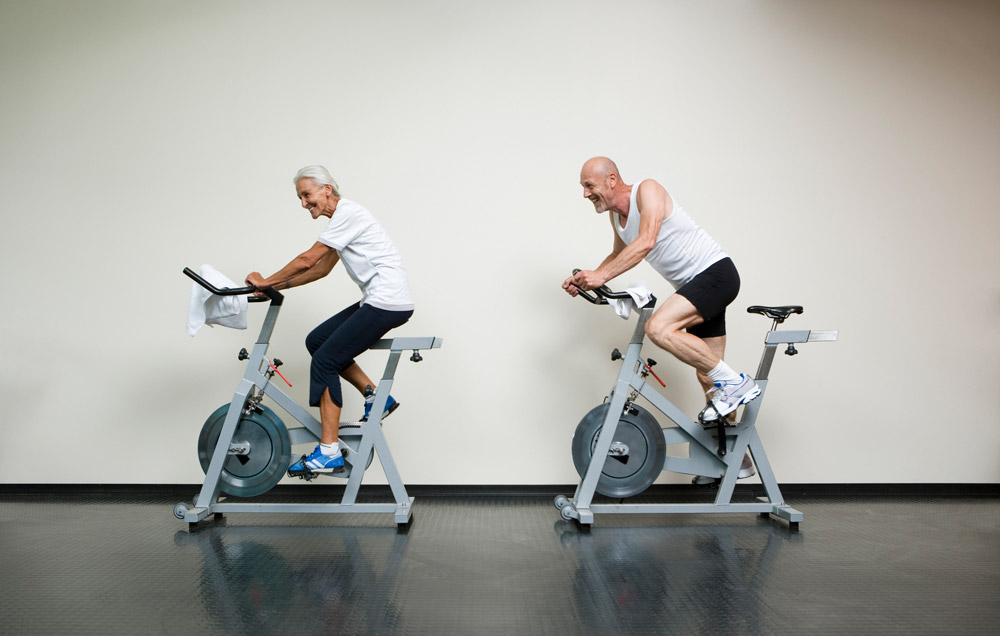 Photograph courtesy of Getty Images
The real benefits come from what the scientists coin "forced exercise," going at a faster rate of speed - about 30% ideally - than you normally would. (For most cyclists with Parkinson's the goal is 80rpm or higher; many pedal only 40 to 50rpm on their own.) Riding a bike is the simplest - and maybe safest - way to do that, says Alberts. "Cycling is low impact and most people can do it. You can't force someone to walk faster without an overhead harness in case they fall. But you can get them on a tandem or a stationary bike and safely push the pace."
Copyright © 2016 Rodale Inc.