Want to lose weight and keep it off? Here's why ​the first fitness machine you ever owned is still the best.
Having worked as a certified fitness trainer for 21 years, I've long since come to the conclusion that if you're looking for the best exercise to shed a few kilograms - and keep them off - nothing beats cycling.
Over the years, I've seen clients shed half their size and heard from readers who have lost nearly 50kg by adding cycling to their weight loss arsenal, which, yes, must include a healthy diet. (But you already knew that.)
So what makes cycling so special? In short, it makes you happy, says Jimmy Weber, who at 6'2" and 118kg is not a small rider, but is now 68kg lighter than his max weight of 186kg seven years ago. He initially shed weight through bariatric surgery and walking - a lot of walking.
But walking his usual seven miles a day got boring and running was out of the question. "I'm too big and the impact would damage me more than benefit me," he says. Although he has a membership to the gym, he says he has a hard time making himself go. The bike, however, is another story entirely.
Related: 7 Reasons Cycling Is Better Than Running
Weber bought his first bike in more than 20 years in 2011 and has clocked more than 32,000km in the five years that followed, including numerous club and charity rides along the way.
"Bike riding is diverse when it comes to weight management," he says. "You can go hard and fast and burn a lot of carbs, or slow and steady to burn a lot of fat. Plus I would not be as happy if I had to maintain my weight with diet alone."
Weber speaks the truth. In case you need more convincing, here's more great reasons why cycling rules for weight loss.
Because it's not all about "exercise"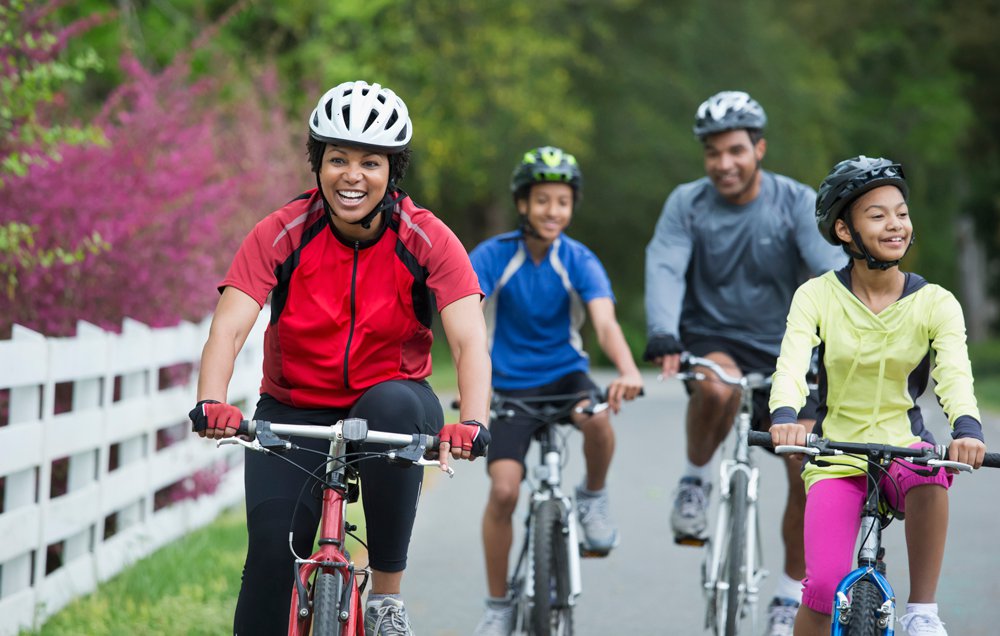 Photograph by Getty Images
The research is pretty conclusive: Most people who exercise only because they know they should, don't - at least not for very long. Up to 80 per cent of people who start exercising throw in the towel within a year. The novelty quickly wears off and they become bored and find things that are more fun to do.
But riding a bike makes you feel like a kid. You can go places and explore, pedal through pretty scenery, and feel the fresh air wash over you. You're not looking at the clock willing your obligatory 30 minutes to go by. You're enjoying the ride. Oh, and getting some exercise.
Copyright © 2016 Rodale Inc.