Making sure you get your best from every ride involves matching you and your bike as perfectly as possible.
Words and Photos: Richie Tyler
We spoke to Brenton Jones - formerly of British team JLT-Condor and now with Delko Marseille Provence KTM - about setting up his bikes to ensure he can be at the front of the race when it matters.
Flying on Condors 
Until this August, when he made the switch to Delko Marseille Provence KTM, Jones was riding the bikes of the London-based Condor Cycles.
A naming sponsor of the squad since 2008, Condor has a well established reputation for crafting beautiful bikes. Bucking the trend of production bicycles, Condor's approach is far more artisanal. Exquisite paintwork and custom geometries are hallmarks of the bikes they produce.
Brenton Jones opened his season aboard the Condor Leggero (Italian for "light"). The Leggero is crafted in Italy, which makes it unique amongst the throngs of marques moving their production facilities to Asia.
Decked out in the red, white and blue of the Union Jack, the JLT-Condor team's bikes maintain the exceptional aesthetics Condor is renowned for. Brenton Jones told us all about his bike and showed us the choices he makes for his race-winning machine.
1. The Frame: Condor Leggero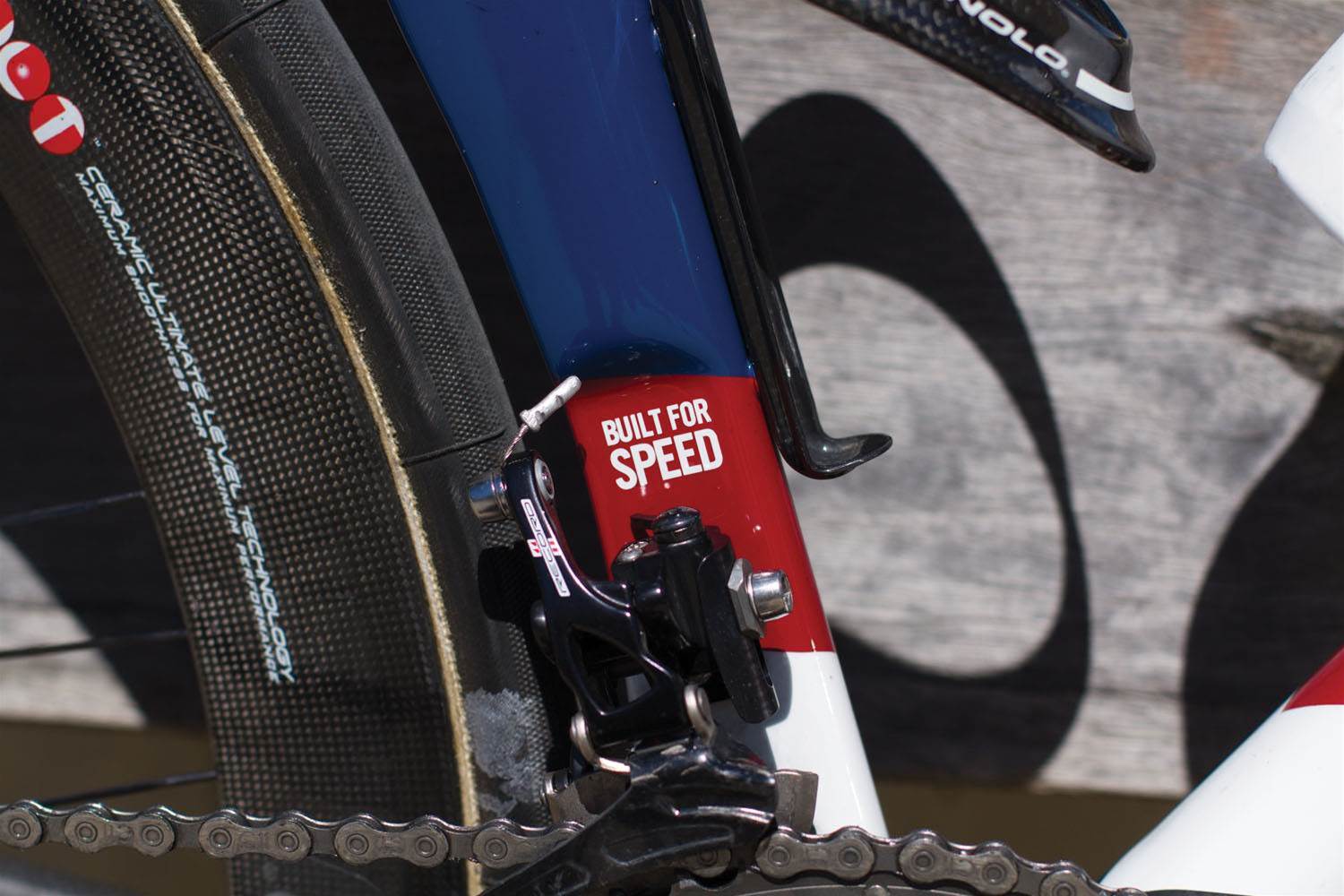 The heart of the JLT-Condor bikes are the beautiful Condor Leggero frames. With a raw carbon finish and a minimal, but striking tricolour paint job they stand out amongst the peloton for their sense of craftsmanship.
Made in Italy from light, stiff, high modulus carbon fibre sourced from Japan. Deep profiled chainstays provide stiffness for optimal power transfer.
Condor have joined other manufacturers in embracing kamm-tail tube profiles (a teardrop tube shape with it's tail trimmed) to improve the aerodynamics of the frame. In particular, the Leggero features a kamm-tail seatpost.