​​With his fourth Tour de France win, the British rider is clearly dominant, but for how long?
With a 54-second gap ahead of second-placed Rigoberto Uran, Chris Froome's fourth victory at the Tour de France was his tightest yet. In 2015, he beat Nairo Quintana by 1:12, but in his two other wins the gap from first to second was a comfortable four-plus minutes.
So is this year's slimmer margin a sign that the four-time Tour champion is becoming vulnerable? And if so, who might be able to stop him from taking a historic fifth victory in 2018, which would tie him with Jacques Anquetil, Eddy Merckx, Bernard Hinault, and Miguel Indurain for the most ever? 
A cursory look at this year's Tour would suggest that, yes, Froome faced challenges from more riders than ever, and displayed more moments of weakness that he never has. If you're a rider like Romain Bardet, Nairo Quintana, or Rigoberto Uran, that has to be encouraging. But they also have challenges that make Froome a tough task to topple. Here's our way-too-early list of contenders who could possibly de-throne Froome in 2018. 
Nairo Quintana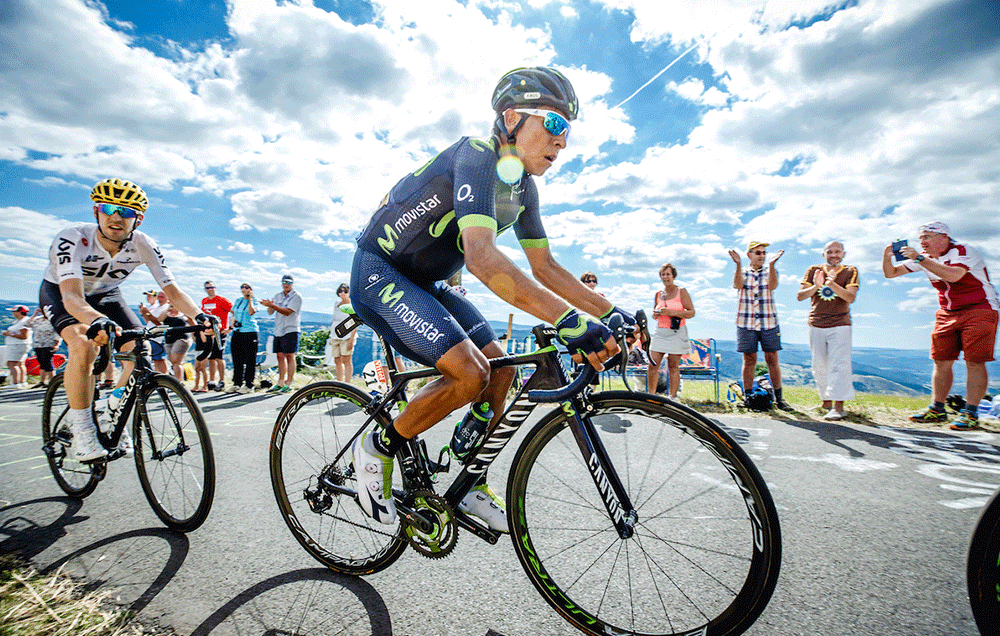 Photograph by BrakeThrough Media
Why He Could Win: Quintana was anointed as the top candidate to defeat Froome when he finished second in 2013 and won the best young rider and best climber competitions. Since then, Quintana has won the other two Grand Tours (Italy and Spain), and in last year's Tour of Spain he dispatched Froome head-to-head.
Why He Might Not: The Giro d'Italia and Vuelta Espana routes are often relentlessly mountainous. The climbs are often longer, and what's more, they're sharper. You don't find the 20 percent gradients of Italy's Mortirolo, or Spain's Angliru climbs anywhere on the Tour route. That's worth pointing out because the rare instances that Froome seems in real difficulty are when it gets really steep. Quintana has never managed to go better than second at the Tour, and this year's attempt at the Giro-Tour double ended up being perhaps ill-advised, as Tom Dumoulin emerged as the Giro winner and Quintana's effort there clearly cost him fitness in July.
Romain Bardet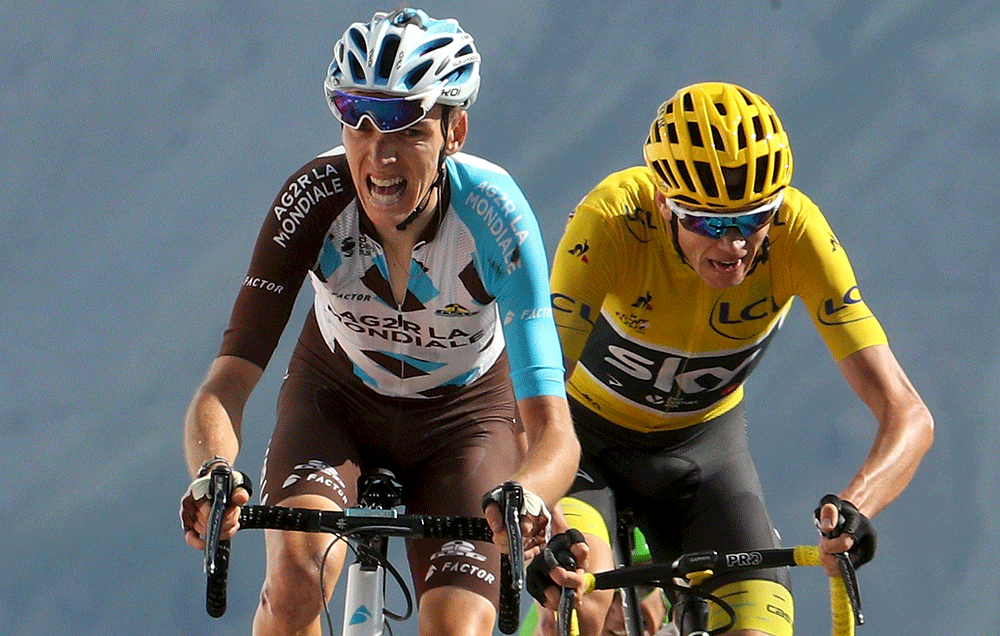 Photograph by BrakeThrough Media
Why He Could Win: Despite a disastrous Stage 20 time trial, during which he lost almost two minutes to Froome over 22.5km - more than five seconds per kilometre - Bardet still finished third overall. He said at the finish that he was empty and his health was starting to slip, and it was clearly not his best effort. And it's worth noting he's just 26 and his TdF already résumé reads 15th, 6th, 9th, 2nd, 3rd. He's clearly a rider for the Tour.
Why He Might Not: Like Quintana, Bardet has never historically been good at TTs, with just two standout results in his career: a fifth in the hilly TT at Megève that Froome won (Bardet still gave up 42 seconds), and a sixth-place finish at a short TT in the 2015 Tour de Romandie where he actually beat Froome by 10 seconds. Although just 26, there may be a ceiling there for him in terms of getting better at time trials.
Rigoberto Uran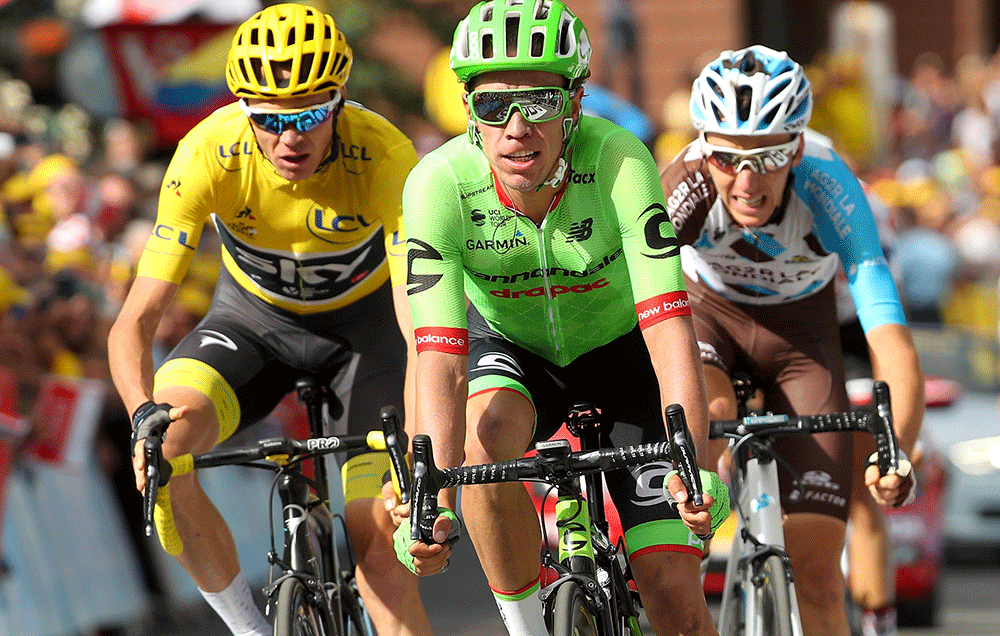 Photograph by BrakeThrough Media
Why He Could Win: 2017 second-place finisher Rigoberto Uran was the surprise of this year's Tour. He's a strong climber with a solid time-trial result. In the Stage 20 TT, he was the best of the other GC contenders, losing just 25 seconds to Froome. Uran has had success in TTs in the past, but until Saturday, it had been several years since he put in a truly top ride. If he can improve just a little bit in 2018, he has a strong chance at the overall.
Why He Might Not: Age works against Uran to some degree. He's 30, which is near the top of the career trajectory for most Grand Tour racers. But Uran has been a pro for 11 seasons (he signed his first pro contract at 19). Like Alberto Contador, there's a lot of miles in those legs.
Copyright © 2016 Rodale Inc.